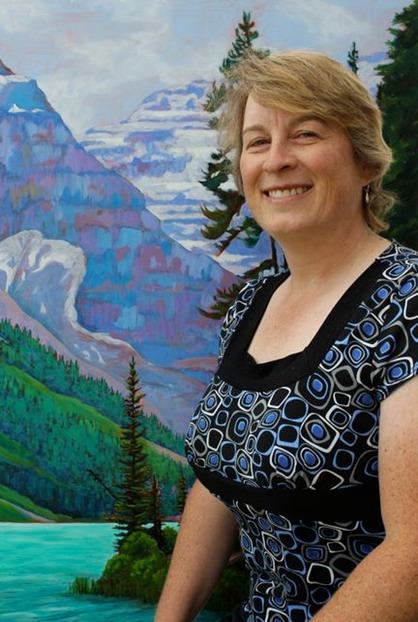 photo by Norman Rich
Kari Fell is an artist who lives and paints in small-town Alberta. She grew up in the North of Canada, in the Northwest Territories and Nunavut. All these places show up in her artwork.
Kari attended the Alberta College of Art in Calgary (now ACAD) from 1986-1990  where she majored in drawing and then textiles. After many years of creating work in textiles and jewellery, Kari has returned to her love of drawing. She is also painting in watercolours and acrylics and enjoys the bold colour and durability that can be achieved with this medium.
Kari works out of her home and travels to art events around Alberta to sell her work. She enjoys meeting and chatting with customers and other artists at these art fairs. Please check the events page to find her next exhibition and sales venue.
Works in progress can be viewed and commented on in the facebook page. Please drop by My Facebook Page for updates.